Heavenly sword
---
Heavenly Sword

How did it turn out like this?
Do not base yourself only on Graphics, Sound and difficulty overall, read the full review! The biggest and most beautiful cake of a competition is not always the best in terms of taste.

Heavenly Sword was released in 2008. Many compared it to God Of War, which kind of intrigued me but reading at the critics, I decided to wait. I still bought it though, for a really cheap price. It was still a waste of my money. As a GOW fan, I sometimes wonder why the comparison even though one must face the obvious.

Heavenly sword is the story of Nariko, a **** red haired lady who happens to be chosen to wield Soul Calibuuur… I mean the Heavenly Sword, a little against her will to begin with. The sword is believed to be powerful enough to engulf, or lead the population of earth out of darkness obviously but in the wrong hands… Well Nariko proves to be the right one to wield the sword, she's as courageous and determined as she's beautiful. But unlike Kratos, she's far from being a wannabe hip hop that talks like she would like to throw some obscenities that didn't exist during her time. She's not as violent as Kratos is but she will surely have to use force to see some results. And will use 2 large sword to do so. Her kindness and sweetness made her stand out, personality is shown more in dept when she's interacting with her friends and foes but she's really good hearted.

SC and GOW? Such comparison should probably have made the game a tour de force but sadly, the most interesting thing besides Nariko, the graphics and fighting system which are not a shame. Backgrounds are beautiful and as for the gameplay and mechanics. It resembles the GOW mechanics but I felt some innovation in there. Aside from these aspects though, Heavenly Sword ended up as a disappointment to me. The story doesn't even deserves to be read or followed and the game is so short! You wouldn't even believe how quick beating this one was. There are also a lot of annoying flaws during the walkthrough such as a switch in the character's perspective once you end up forced to play as Nariko's sidekick to help her out. I don't actually remember the name of that annoying monkey lady which you will be forced to use as a shooter. But she can't move. FOR CHRIST SAKE! The player is forced to stay in place and then shoot Nariko's enemies before they reach her. Failed! If they were going to give me a GOW type of adventure, they should have least make it from start to finish instead of cutting action scenes and switching to that really blank and boring type of shooting. And this all goes without saying that this really short game's boss battle and ending were so depressing.

Well I'm not praising the game, but this is not the worst game out there either. Some fans still are waiting for a sequel though and even though the online feature is not always the thing you go for with these action/adventure games, like some fans want it, I wish it would come with more meat. And oh, the first game story is totally forgettable so… One can make a truly better sequel by just starting over again. Maybe a nice rent this game could have been, if only to lose ourselves for a while looking at the lovely Nariko and her surroundings. Cuz i'm a fan of the lady. Her first quest though? Not so much.

I'm not impatiently waiting for a sequel on my side but hey, Batman Arkham City as done well in terms of exploiting the online compared to its previous installment. And who says a story can never be ameliorated after an epic fail?

5.5/10

P.S: The game came with a pretty interesting movie about the making of and also offers really beautiful DL videos explaining the story behind the game and character. This felt like watching a strange cartoon. Hum, well. This is only my opinion but even with all that. SAVE YOUR MONEY. And hope for a better sequel if there's need to be one.
__________________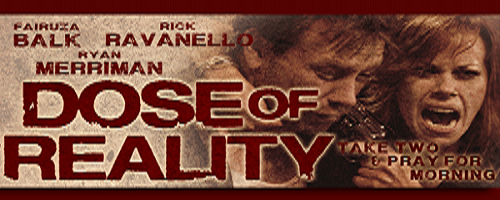 ---
Last edited by Jonnyrp; 07-28-2012 at

03:39 AM

.