Resident Evil Revelations2
---
A virus called T-Abyss was at work in the first installment of RE Revelations. This time, RE5ís Uroboros comes back to wreck havoc. The story in itself is pretty decent and in terms of veteran characters, the popular Claire Redfield finally makes it back as a main playable face. But the revelation of this one to me is the return of S.T.A.R.S member Barry Burton. Barry goes looking for his daughter, a young, stubborn woman that doesnít seem to care much about her big daddy. As I have always seen Barry, he emerges as a rock. A big and strong, relentless man but deep down, heís a teddy bear.

What fails in Revelations2 almost makes the game a sad experience but this is only if you compare it to the previous one. It never puts the game to shame rest assured. I was actually looking for another well balanced episode between action and horror but I feel like thereís way more action than scary bits or blood and guts this time. The playtime in the campaign mode seems a little short to be fair too. I remember taking over 10 hours to make it through Revelations and I doubt Revelations2 will come any close to ten but thatís just a feeling at the time since I still have the final episode to finish. And the 2 extra missions should keep me in the RE universe for a couple more hours at the least.

Iím expecting something out of the extra missions only for the fact that I had fun in the main campaign but Revelations2 canít compete with the first one on many aspects. Itís not as scary. Perhaps the maps arenít left to enough thigh and dark spaces (Most of Revelations1 takes place in an abandoned boat on the sea. The cabins and corridors make it a bummer when facing an enemy larger than you are). The monsters and bosses of Revelations2 are nothing compared to what they were in Revelations. They are, in truth, as forgettable and annoying as some of the worst music that plays throughout the whole game.

But where Revelations2 scores points is in the gameplay itself, which counts for a lot in the end. Theyíve added the stealth kill feature allowing the player to sneak behind an enemy and kill it with one single blow. This is really helpful on the most persistent monsters. I could be wrong but I think this is a first in a RE game.

In Revelations, Jillís partner Parker couldnít die but he was also totally useless considering that his attacks wouldnít even hurt an enemy. Well, most of the characters you use in RE are human so in this one your partner can obviously die (Sad but true). But they can also hurt any monster youíll encounter. They can also finish them off as much as the player can. Managing and using things in your inventory is done in real time in RE nowadays; A good thing to keep up the pace and challenge for sure but the A.I isnít too fond of sharing things so youíll have to manage both inventories yourself when playing solo.

Thereís a lot more we could discuss about a franchise such as this one but all in all, Revelations2 has its fair share of goods and flaws. Itís a bummer that I didnít find in it the sequel that I was hoping for after being blown away by such an awesome episode in the name of Revelations. But this one still holds up a candle to it and is clearly better than RE5 and 6 in my opinion.

8/10 general rating.
__________________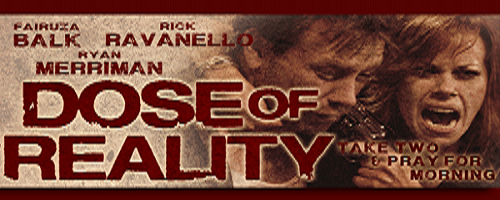 ---
Last edited by Jonnyrp; 04-28-2015 at

06:03 PM

.