Creator of Vaeternus
Join Date: Nov 2007
Posts: 1,654
Country:
Resident Evil: Operation Raccoon city
---
Resident Evil : Operation Raccoon city


Have you ever played a game and felt like ę God. What the hell have they done with my favourite franchiseĒ? Games like Resident Evil: The darkside chronicles and The Umbrella chronicles stand in that group of games in my opinion. But Iím sad that Operation Raccoon city will be for many people, since Iím actually having fun playing this game.


First and foremost, forget all of the horror aspect of RE if youíre going to try this one. RE: ORC is a game based on action strictly. And like most people think of it, it is a hard RE game. But there is always a way out.


In this one, which takes place somewhere during RE2 and 3, you return to the streets and buildings of Raccoon city, before it was annihilated but this time, youíre playing on Umbrellaís side for the campaign. 4 members of Umbrella are assigned a mission, which starts by you and the others having to join Hunk. Remember RE2ís classic cut scene where the leader Hunk (the gas mask guy) enters a facility and tries to retrieve the G-virus from William Birkin? Well this is where you start. Obviously, youíre not the only ones and the army will try to protect Birkin. Heíll eventually inject himself with the virus and at that point, there is no other option for your team but to escape.

That being said, for godís sake if youíre going to give this game a chance, forget all about this first mission really quickly as you move on cause I was about to give up right there. Yes, I was disappointed at first, like many were. But it starts getting better as you advance forward. After the first mission, you go back to the character select screen. There you might choose your own team and equip each member with weapons and their personal abilities. For instance: I use a scientist that I heard not many people use but sheís really good to lure zombies and monsters away by shooting a grenade that will lead them into the direction where I just threw it. The effect doesnít last forever but it is really helpful cause there sure are a lot of enemies in this game. Zombies, hunters, the spec ops army, Nemesis. To name a few. Throwing that pheromone grenade right at the army just to distract zombies and have them attack your enemies is probably the best way to make it through because youíll find yourself surrounded almost each time you open a door.

This time and for one of the rare times in Resident Evil, you are free to aim and shoot your enemies while in motion. And there is a pretty steady target appearing on your foe once your gun is pointing in his direction. So no lazy red lasers and little red dots this time. It makes it a little easier to aim for body parts. With all of that, you run in a 3d environment filled with boxes, barrels and corners to hide behind and start war against the enemies. Take care since if you have to change gun or reload you are forced to do it in real time battle in RE games of course.


A big flaw about that type of game is surely the A.I. And I agree. Let me tell you that if you have to fight Nemesis with 3 partners controlled by an A.I that hides behind explosive barrels, you will quickly find yourself fighting alone. Unless you go back and revive your partners, or heal their wounds and infections. Because you can be infected by zombies and monsters this time. And your life slowly drains out, turning you into a zombie ultimately. Your partners will then have to kill you and revive you if youíre playing with human people. That if you didnít have the proper stuff to heal your infection. Yes, this RE game is focused a lot on action. And gameplay.


In terms of boss, you will encounter many old names of the RE franchise, such as Nemesis and Tyrant. Yes, youíll have to take down Nemesis this time once again. And heís done with the ridiculous running around. You just canít flee from him. And heís even more of a badass than ever. But Iím not spoiling you with more about this boss fight. Just, how the hell did Umbrella ever came to think that this dude would respond to orders nicely and just say thanks? In one word, if our team knew what they were going to face by running around in Raccoon city to eliminate proofs and survivors, I guess they just would have stayed in bed.


In terms of look this game is respectable but donít get into it for the graphics. There are also some annoying glitches, which will fortunately help you when an enemy for instance happens to get stock right into a wall. Unable to turn back and attack you. So youíll be free to shoot whatever you want at him. It just never happens with the bosses from what I know. This is also a really short game. There are seven missions that should take you about 30 minutes each to complete. But werenít RE2 and 3 really short (between 3 and 4 hours) to defeat after the first time you did it? This is about the time youíll need to walk through RE ORC. But the A.I always being what it is, the fun really starts growing as you play online with other people. And with all the extras added. You can compete online by choosing the team you want in and face other teams. There is also an extra mission which is a free DLC. As you make your way in the campaign, not only will you face familiar bosses, but you will find yourself entering old Raccoon buildings such as the police department from RE2. This all put together is a cool blink of an eye to the old timeline.


And, Iím really happy with this game despite the fact that itís kind of short and that it is indeed a what if scenario. So I think characters are vowed to end up in the void for the years to come as RE6 is coming out later this year. The game remains pretty fun though. Think RE5 wasnít so much focused on action but looks after all, cause this is the only thing it has to compete with ORC. Which is way better for an action focused RE and all in all, way funnier to walk through. But that is just me. Some people might see it as a good rent only based on length and thatís fine by me. But the online playing makes this one different and filled with way funnier and way more possibilities than many other shooters, 3rd person or not.

The game was only published by Capcom. I think it was developped by a company called Slant six. At first sight, it reminds me a little of Gears of war. Of course, can't compare it to Gears in terms of beauty. But if only Gears had felt just a little faster...

It's not as bad as it sounds or look at first. If RE intends to stick to action/adventure, this isn't a bad way to do it. RE5 quickly felt like a chore to me. If only RE: ORC had a little more depths in terms of storyline, character development. It would have made some new comers stand out. Only making the game better imo.


With RE6 coming soon, I wonder if ever Capcom will be able to create a great RE that happens to fill both the roles in a good way: Survival Horror and Action/Adventure. But with 2 different games such as RE: Revelations and RE: ORC already out this year, my hopes are a little high to say the least.

8/10 general rating.
__________________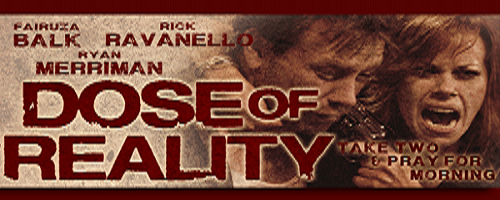 ---
Last edited by Jonnyrp; 05-17-2012 at

07:25 AM

.