Virtua Fighter 5
---
I've been playing games lately each time i had a moment. A little too much for my own well being maybe, but i took out some of the games that i knew i loved back when they were released and gave it a new shot. Try to see things with a different eye perhaps? Or in some cases not.

I've always loved the VF games but god knows why, i never really came close to find any good competition in my circle of friends. Playing VF5 reminded me about the reasons.

The VF games have always been a little slow pace compared to many other arcade fighters but have also been realistic hand to hand fighting games and this hasn't changed with the 5th game, thanks god. This is also one of the most technical fighter out there. With this series in particular, one can easily punish players that suppose they'll find a character that will unleash hell no matter what they do with the controller. Realistic and technical, that as much as Street Fighter was perceived when it first came out in the early ninethies.

Virtua Fighter has a bit borrowed to SF and inspired by many fighters, it is still one of my favourite in terms of quality though. And this time, new characters such as El Blaze and Eileen are added to a roster of names: Akira Yuki, Sarah Bryant, Vanessa Lewis and Goh. Yeah, this series in particular never comes up with the biggest roster but has always done a good job about continuity in terms of faces, both veterans and new fighters. And this is probably why it became one of my favourite fighting franchise. Not much cheese, but nothing went to waste yet as a result and i hope it stays that way for many recent games.

As i said, Virtua Fighter is a technical game. Maybe not as much as KOF, which won't allow any buttonmasher to throw a good punch and connect but it still requires a lot of time.

In fact, let's just skip the arcade mode this time, since this was always more of a practice mode in latest VF games to me. That you play against competition or against the A.I, the fun really starts once you throw yourself in the tournament mode. A mode in which you will be provided with a large amount of fights to win, and that with filling some conditions before entering a tournament. A second or third place in the first tournaments might be just enough to advance forward but one will soon learn that only one loss can make you fail and you are not always provided with the option to start the tournament over right after you lost.

You will start as a 10th Kyu fighter if i'm right and go all the way up, 1st dan, 2nd dan follow the Kyus and this keeps up for a while. But the strenght or speed of your character never evolves, it is the player (You) who needs to improve in order to become the supreme champ. So you will have to practice moves and techniques at some point for sure with your selected character since the higher you will reach, the better the enemies will be trained. This is not a game in which you can advance with repeating the same 3-4 moves or combos in one word. There's a lot of learning to do. And if it never really changes that the easiest characters to learn in fighters are often the fastest ones or the main characters, jumping in the pit headfirst and learning a higher tier might be as enraging as it is fun and surely rewarding. Along with gaining ranks, you will start to make money, which can be use in the shop and allows you to buy items such as clothes, accesories, hair colour, hair cuts and eye colours to customise your selected character. And there is a vast choice so the player can avoid getting bored of fighting with a char that has the same look over and over.

When i was able to afford a PS3, games like SF4 and VF5 were games that i knew i wanted to play (I was sure i would buy). Like SC4 that was upcoming at the moment.

I bought VF5 and like its always been, i knew that i would like the game as much 4 or 5 years after i first played it. Sega always provided us with quality and fun for this fighting series in particular and once again, everything is at its best in VF5.

9.5/10 Really close to perfection.

Can hardly wait for VF6. But the series had us accostumed to seeing one game or 2 released each generation so you might want to grab yourself the VF5 Final Showdown version while you wait for the 6th installment. That i sadly predict will be offered to us with the next generation of consoles.
__________________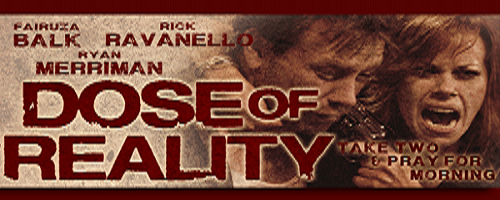 ---
Last edited by Jonnyrp; 07-26-2012 at

10:52 PM

.