Creator of Vaeternus
Join Date: Nov 2007
Posts: 1,654
Country:
The Evil Within
---
Game: The Evil Within
Year: 2014
When I first heard that Shinji Mikami, lead creator of the early Resident Evil games was working on a new horror game years after leaving his former franchise, the project was simply called Code Z.W.E.I. But it was enough to raise my eyebrows as I thought that RE games, after becoming more action oriented were on a downfall, due, in part to Mikamiís departure. The first images of backgrounds for this new project didnít reveal much about anything but the dark tone he intended to give to his new thing. Neither did the title. Z.W.E.I. could have meant anything as far as Iím concerned.

Later, i finally learned that the game would be a horror/investigation game in the vein of the old RE and Silent Hill titles. This was one more grain of salt that convinced me that I should wait and learn more. Next step, it was to be called THE EVIL WITHIN. And teasers and trailers soon followed. Man did I wish for this game to be as great during play time that it was awesome to look at for a minute in these trailers!

The Evil Within puts you in the shoes of a stubborn cop, investigating mysterious deaths and disappearances that occurred in the cityís mental hospital. Yes, the exploitation of such a location is nothing new in the genre, but it more than often ensures that youíre going to face fear and sheer horror instead of giving you the Rambo, sort of shoot emí up feeling. And if THE EVIL WITHIN has such a high dose of action and shotgun kills, it is (Fortunately) horror driven. Immediately introducing the player to environments and enemies against whom heíll feel helpless. And from there, you need to arm yourself with more courage that you may think you will need to make it through because the gameís campaign offers 15 chapters in which the cop, Sebastian has to defend himself with a really spare amount of ammo. There is a safe place in which you can relax, save your game and even upgrade your whole arsenal: Ammunition, gun power, endurance, body strength and so on. But the only way to do this efficiently is to be able to manage your experience points. There are only a limited amount of points youíll gain during a chapter the first time you make it after all.

The story and script in itself is pretty interesting. That if you can stand the confusing fact that your investigation will lead you to places, making you wonder how you got there or how you got back there in the first place. But it is all due to a certain reoccurring character named Ruvic, whose crazy violent and sad past has him determined to let someone sane see what it is like to be in his disturbed mind.

As I started to play this game, paddling in blood to find an escape from a monster bigger than Sebastian and armed with a chainsaw as rusted as Leatherfaceís, I wasnít sure I would be able to totally lose myself in this made for shock, gory horror but it didnít take long after chapter 1 and 2 for my opinion to make a complete turn and I kept fighting for my life in locations such as woods, devastated camps, a city in ruins. And if insides part arenít all that original in terms of locales, the old industrial type of buildings and the very well crafted asylum provide a feeling of dread, as high as the feeling of claustrophobia that is bound to invade the player when surrounded by four walls, 2 or 3 bullet sponges enemies without forgetting traps set everywhere during the game.

The first 2 chapters are, as they are for many other games the tutorial and if the biggest flaws in gameplay appear at this point, one must learn how to make use of everything heís got to try and survive. Because after not having the possibility to run when the game doesnít want you to, the amount of cut scenes appearing in the middle and/or right after you perform a particular action, or being stuck in corners asking yourself where to go next and how to go through a certain room or corridor, the game never gets easier as you move on. Itíll have you think on many occasions but there is always a way to move forward. And sometimes, it is to move backwards, explore a little bit areas that you might have forgotten or thought irrelevant and stumble upon a little something that will help you with your quest, if only on short term.
Investigation is probably what I love the most about these type of games right after the feeling of fear and inferiority that you have each turn, always checking your ammo. Always sure that the most insignificant enemy could kill you, by jumping in front of you at the wrong moment. And boy! Did I die more often that I would allow myself to die in real life, even if I was immortal?
THE EVIL WITHIN does extremely well with the horror and also with the action part. Some moments may remind you of a stellar game called RESIDENT EVIL 4 (The last RE directed by Mikami). And if itís not quite the Masterpiece that were RE1-2 and 4, it clearly sits as one of the best horror games Iíve played in years. The other one I would recommend personally is the 2012ís version of RE Revelations on Nintendo 3DS. Revelations being a return to the fear and claustrophobic aspects of RE and being the second most beautiful game that the 3DS had in store at the time made it a special title. So good that Cacpcom decided, after the poorly criticized and poorly executed RE6, to port Revelations to the PS3 and XBOX consoles.

But enough with this. Because I guarantee you that THE EVIL WITHIN has plenty in store. It seems that Mikami still had a lot up his sleeves and if this one is to become a viable title on his own, other well established horror franchises better be on their toes. Or get back to what they use to do so well. THE EVIL WITHIN must have them shaking in their boots.

Arm yourself with courage, grab yourself the biggest guns, investigate and try to manage your ammunitions with using a little of everything left at your disposition and dive headfirst in the nightmare. This one will make you see monsters, places and pieces of stories in darkness that will send chills down your spine long afterwards. The whole ride might make your character (Sebastian) or go even further than simply break him. What it does to you is all left to your own ability to withstand such horror.
__________________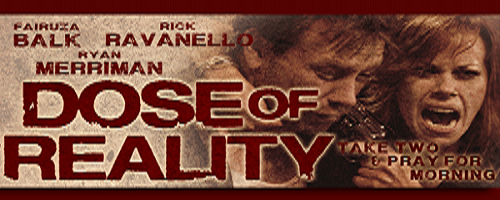 ---
Last edited by Jonnyrp; 04-07-2015 at

12:26 AM

.